This is a mock-redesign of the current Compass Cloud App used by the San Diego Metropolitan Transit System in order to address the app's current pain points. 
Pain Points on Pre-Existing App
The current app's trip planner feature is a link to Google maps. This is a major issue because information from the app is sometimes not consistent with Google Maps. For example if a user selects bus only routes within the app and then hits search, Google maps will still show show the Coaster, which is a train. Google Maps also suggests competitor's transportation such as Amtrak, Uber, and Lyft which risks the user selecting those services instead, and thus increases the risk of loosing customers.
Use Cases:
1. To get current information and updates on transit along the user's route (delays, current location).
2. To purchase tickets in the quickest and most effective way possible.
3. To easily get information on what ticket type is the best for me.
1. To give the user a simple but effective experience to gain trust with public transit through effective communication.
2. To up-sell the user into buy a daily or monthly pass.
3. To allow tickets to be checked by in an easy and timely matter.
Trip Planner: Removes the need for an external direction search which allows the user to stay within the app and allows the user to export their trip directions to the map feature.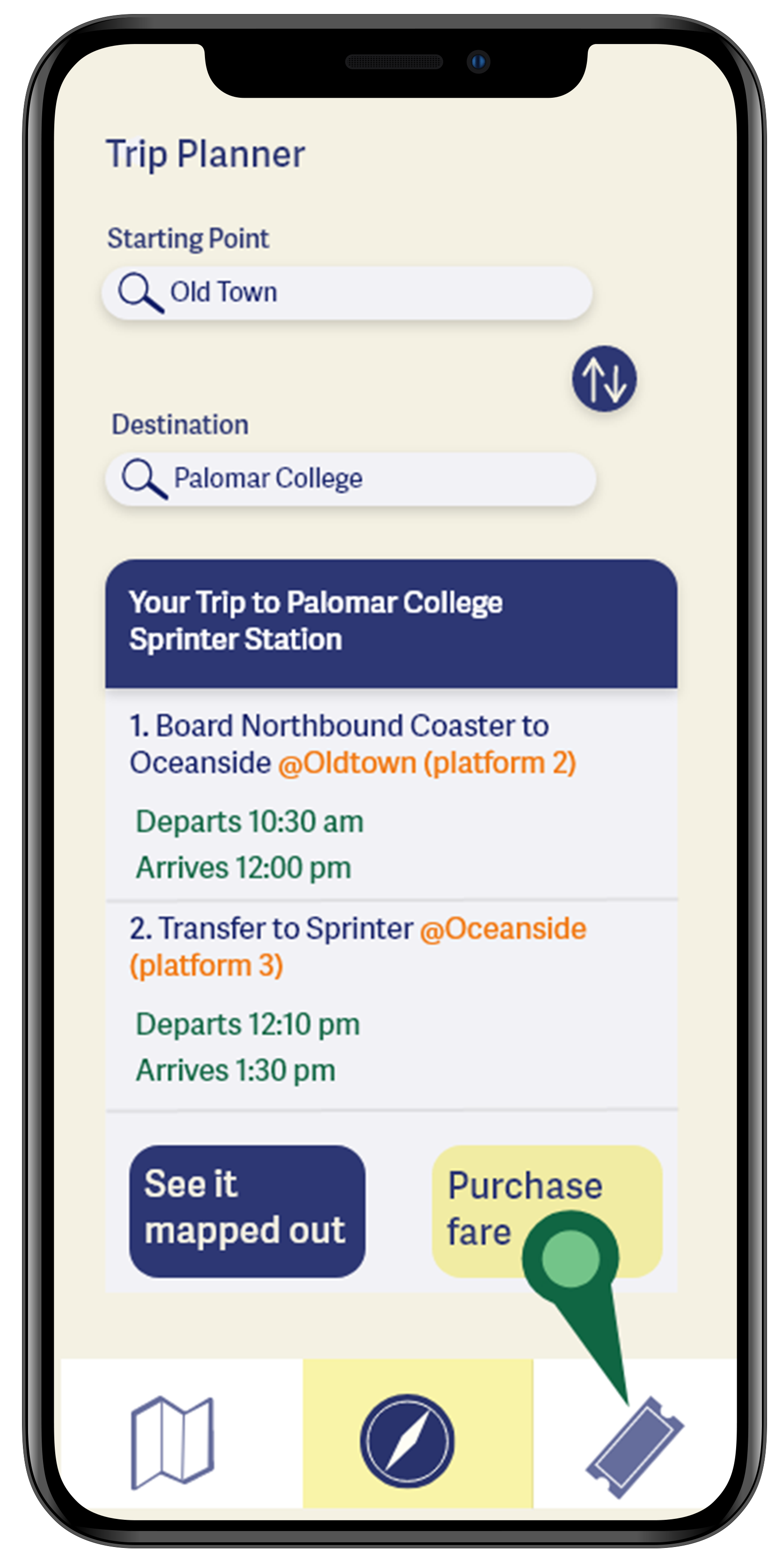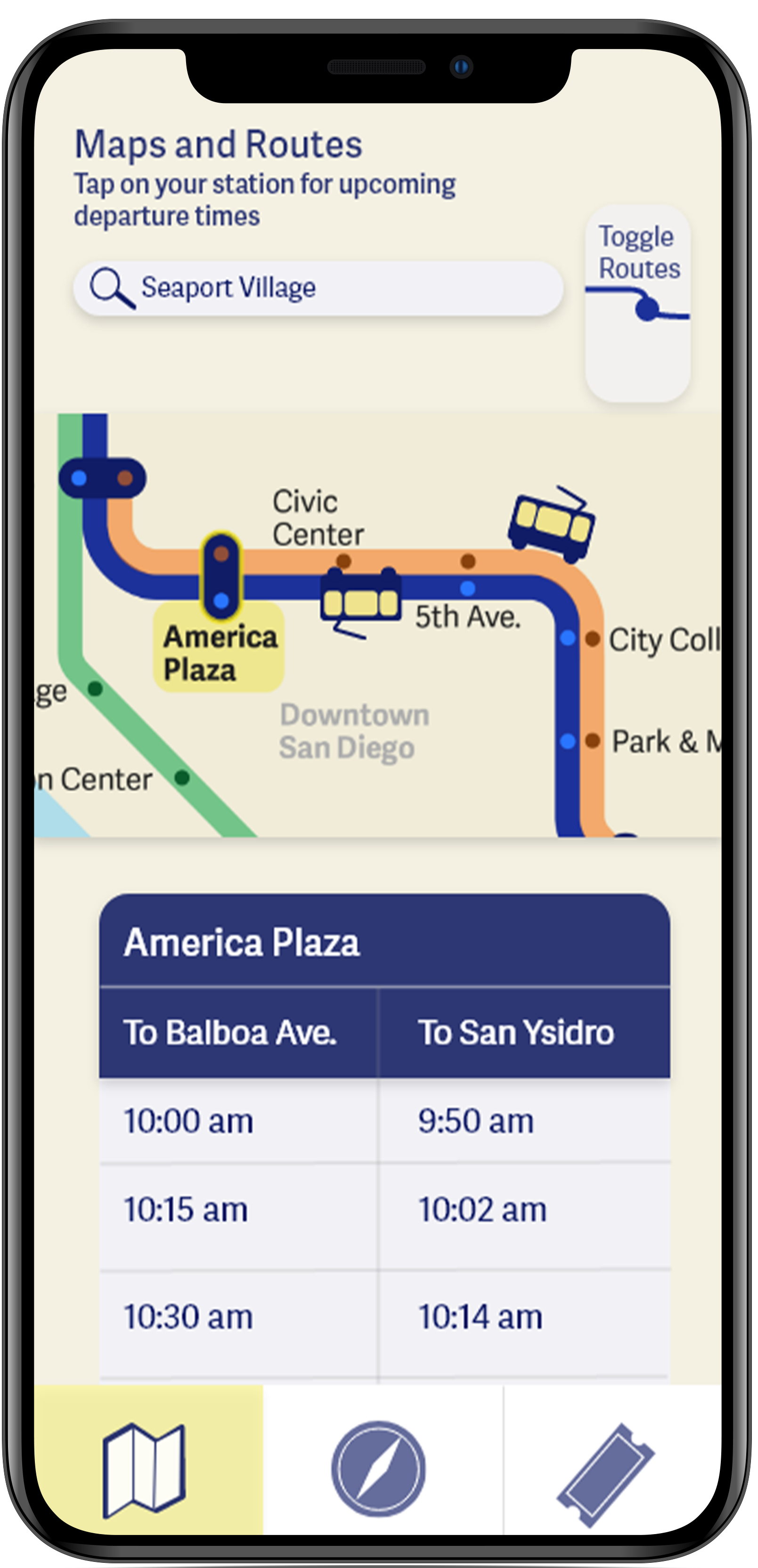 Map: The trolley icons are live updates of their current location.
Usability notes:
Pinch to zoom in and out on map + touch movement
Toggle switches to include different routes and services
Color coding for routes and vehicles
Tapping a station triggers a time table listing below the map and the next arrival time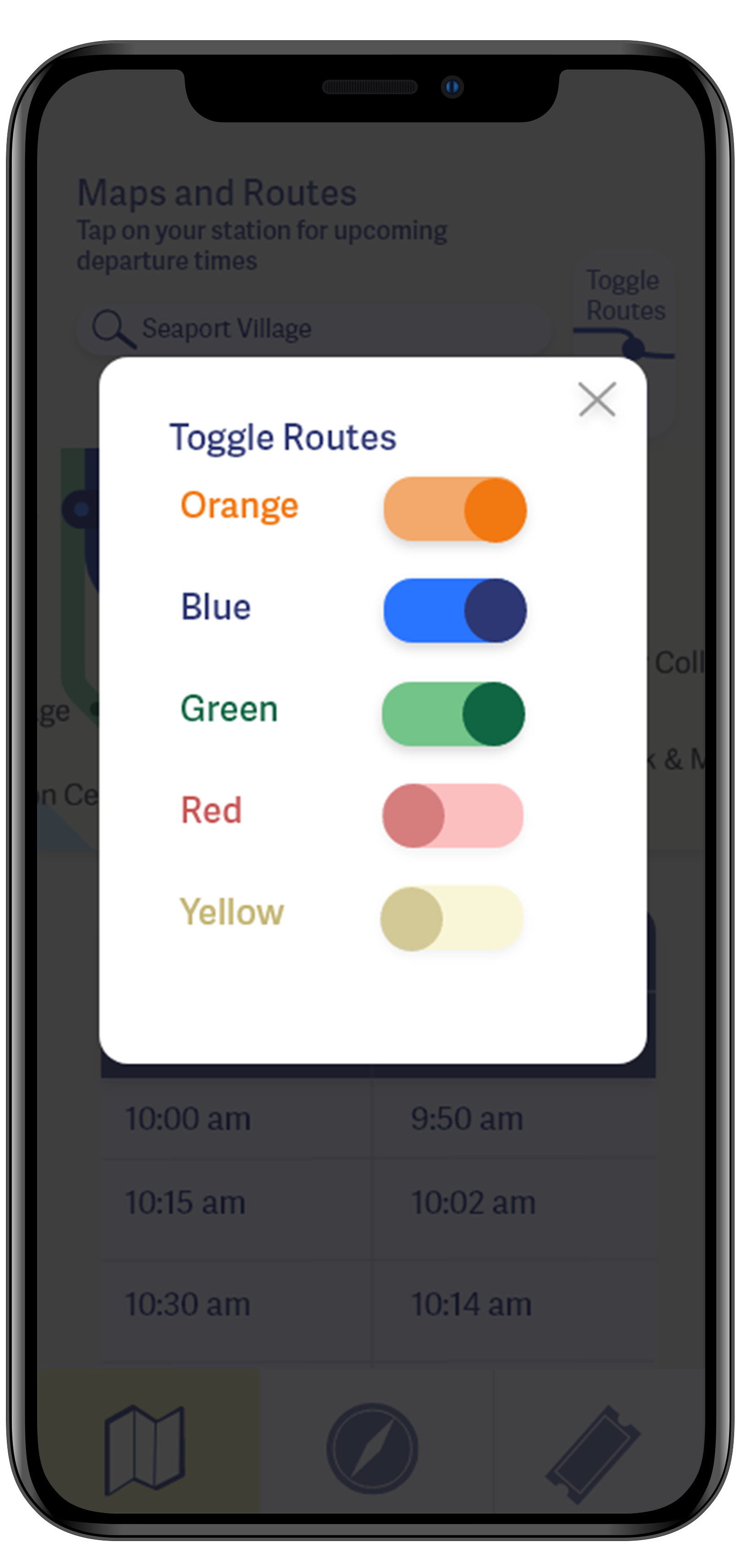 Toggle Screen: Colors representative of actual routes.